Fencing

structures including sand schools

We can construct fencing structures and layouts for all shapes and sizes. We can cover fencing in fields or on the roadside.

Sand schools and paddocks are a large amount of our business however we can also do driveways or gardens.
Just some of our fencing services:
Vertical Rail
Horizontal Rail
Roundtop
Flattop
De-railContact Us
Chain Link
Ranch Fencing
Barb Wire
Sheep Wire
Horse Wire
Gateways
And Much More...
Fences

on the mend

No need to worry we have it covered!

If your in need of a new project undertaking we can do it or if you need a previous project re adjusted we have the experience to make it right.
More

Services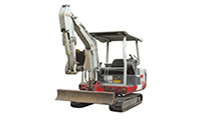 Hire Services
Hire us for your new project.
Contact Us