Our

services

Here you can look at some of the services we offer.

Contact us for construction and landscaping services including groundworks, reseeding, septic tanks and driveways.

For commercial construction & landscaping solutions, call now on
07803 957 273
Contact Us
Landscaping services

in Newtownards

Construction & landscaping services in Newtownards

From riding schools, to driveways, we use high quality and cost effective materials to complete your project to your personal specifications.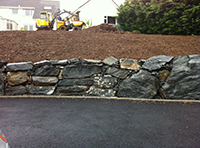 Skilled Team With Experience
With over 15 years of experience, Chambers Contracts have the skills and expertise to offer a wide range of services. From reseeding to drainage, rock armored walls, soil screening on site, rough garden tidy-ups to completely redesigning your garden. We have the equipment and skills to deliver your project on time, and on budget.
Our plant hire equipment includes:
7 1/2 tonne tipping lorry
3 tonne diggers
7 tonne diggers
13 tonne diggers
All Diggers Equipped With Rock Hammers, Rakes & Riddling Rods
20 tonne tipping lorry